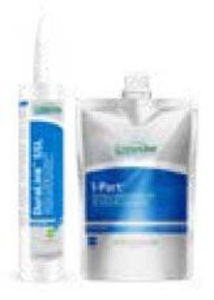 28 Oz Cartridge, Gray 1-Part® Pourable Sealant for Roofing (12 per Carton)
Container Capacity: 

28 Ounce

Container Type: 

Cartridge

Pourable Sealant; Container Type Cartridge; Container Capacity 28 Ounce; Color Gray; Application Roofing
1-Part is a moisture curing, pourable sealant designed for use in pitch pans and warranted ChemCurb/E-Curb penetration seals. 1-Part is suitable for application in damp, dry or cold climates. 1-Part is solvent free, contains no isocyanates and will not shrink upon curing. 1-Part has resilient elastomeric properties and excellent adhesion to most construction materials.