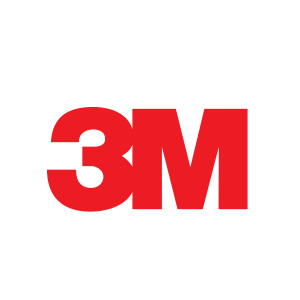 5" Diameter, 12000 RPM, Ceramic Aluminum Oxide, P220 Grade, Hook and Loop Attachment, Round, Paper Disc (250 per Case)
Attachment Type Hook and Loop; Backing Weight C; Speed 12000 RPM (Maximum)
Ceramic Aluminum Oxide Blend Offers Excellent Cut Rate and Life for Increased Productivity over Traditional Abrasives for Sanding on Whitewood and Metal Substrates; Hook and Loop Attachment Makes Disc Changes Fast and Easy; Load-Resistant Coating Repels Dust and Debris to Help Prevent Loading; Open Coat Reduces Loading; Strong, C-Weight Paper Backing Provides Extra Durability When Compared to Lighter Weight Paper Backings and is Suitable for Portable Sanders
Paper Disc; Shape Round; Diameter 5 Inch; Grit Size Number P220; Abrasive Material Ceramic Aluminum Oxide; Backing Material Paper; Application Finishing, Grinding, Sanding; Attachment Type Hook and Loop; Backing Weight C; Speed 12000 RPM (Maximum)
Our 3M™ Hookit™ Paper Disc 735U also features a load resistant coating that helps prevent clogging of the abrasive grains, prolonging the useful life of the disc. The 735U disc is recommended for use on whitewood sanding, as well as metal fabrication, finishing stainless steel, and paint prep. The hook-and-loop backing offers easy attachment and re-attachment of the disc between grade shifts or work pieces. 3M™ Ceramic Abrasive Grain is a ceramic mineral designed using a 3M process to enhance toughness and hardness of the grain. For increased performance, our 3M™ Hookit™ Paper Disc 735U products feature aluminum oxide blended with 3M™ Ceramic Abrasive Grain for one of the longest-lasting products available. Loading occurs when wood dust or paint debris clogs the surface of the sanding disc and the abrasive points, rendering the disc ineffective. A load-resistant coating on the abrasive grains repels wood dust, paint particles, and other debris from prematurely clogging the disc, optimizing cut-rate and disc life. Open coat construction means the abrasive grains are spaced slightly apart so that dust and debris have an outlet rather than loading the disc. Additionally, the open coat feature provides a more aggressive cut than a comparable closed coat abrasive of the same grade. Here at 3M we offer a complete line of hook-and-loop style Hookit™ discs for work spaces where adhesive backed discs may become contaminated by dust or dirt. They are often used in applications where a Stikit™ disc may be too aggressive, as Hookit discs tend to leave finer finishes than adhesive backed discs. Hookit sanding discs conveniently attach to a hook-and-loop backup disc pad (sold separately), can be removed cleanly and easily, and can be re-used again and again for the extent of the abrasive life.